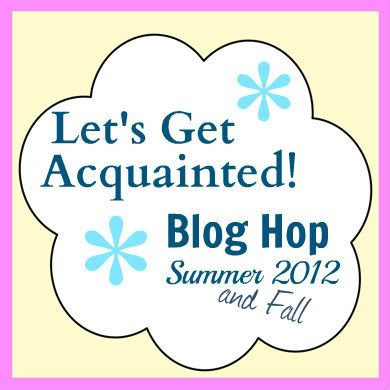 When I signed up for the Plum & June blog hop way back in June this year, I was given a hop date of November, which seemed like an awfully long way away. Since then, I feel as though I have just blinked, and we are here already. Argh!
Good thing I have been making my mini stockings as this has become my first ever Tutorial, which you can find
posted here
:
So a bit of background - I started blogging in June
2012 after attending the inaugural
Fat Quarterly Retreat
in London and discovering that I was just about the only person without a blog. I had always been a bit wary of sharing too much online, and so I had just avoided having a blog altogether. After chatting to many lovely ladies at the Retreat, I realised that you can have a blog and share one aspect of your life whilst keeping the rest of it offline. So here I am!
This then led to me joining the
London Modern Quilting Guild
, which formed in February this year but which is already a lively and diverse group with lots of happy stitchy chat.
Now, where is my list of questions? Here we go...
(1) How long have you been quilting?
I bought a quilt kit whilst on honeymoon in 2004, purely because I thought it was pretty in the shop. My choice of kit clearly demonstrates that I had no clue as to what constitutes a nice beginner's quilt and what might turn out to be a little more challenging:
I only actually started piecing this quilt in 2008, partly because I was more of an embroiderer beforehand, partly because I didn't know where to start, and partly because our first child appeared in 2006, putting an abrupt stop to any crafting for a while.
(2) Favourite quilting tip
Carrie Nelson of Miss Rosie's Quilts mentioned using starch on fabric before you cut it, so that any shrinkage it causes is done before the cutting stage. I think starched fabric is so much easier to handle and is less liable to be pulled out of shape. I pick up this starch at CostCo and it is cheap as chips but makes a big difference to my piecing.
(3) Favourite blogging tip
Leave comments, and reply to comments you receive. It doesn't take long to write a quick but happy reply, but it makes the world a much happier place :) And I have made some lovely friendships that have had their beginnings on comments on blogs.
(4) Favourite fabric
There really are too many to list ... but past favourites have been
Circa 1934 by Cosmo Cricket
(WHY did I not buy this when it was out...?) ;
Curio by BasicGrey
(see
this post
where I got hold of some layer cakes at the last minute) ;
Chicopee by Denyse Schmidt
... I could go on ... and on ...
(5) Favourite craft book
I love
Schnibbles Times Two
by Carrie Nelson ... excellent for pre-cuts and nice clear instructions.
(6) Favourite books
I love reading and generally I like books that are thoughtfully written and that either make me laugh occasionally or make me think "that's very clever". My favourite books are those that manage to do both! I love these books:
A Fine Balance by Rohinton Mistry
Birds Without Wings by Louis de Bernieres
Angela's Ashes by Frank McCourt
Winter in Madrid by CJ Sansom
A Thousand Splendid Suns by Khaled Hosseini
Past Imperfect by Julian Fellowes
The Book Thief by Markus Zusak
The Line of Beauty by Alan Hollinghurst
This post is already getting very long, and I am in danger of sending readers to sleep, so I will sign off very soon ... but not before a little
I have bought a brand spanking new copy of Mollie Makes Christmas, from the fine folks who publish the lovely crafty magazine Mollie Makes:
All you have to do to enter the giveaway is leave me a comment about anything you like! I will pick a winner at 8pm on Monday 12 November.
Gertie x