I had wondered whether the time it takes to write a regular blog would reduce my sewing time. Naturally it must be taking some of my time, but somehow the pressure of having to show some kind of progress has increased my normal sewing output! So today I managed to finish the borders on my Union Jack quilt:
This is going to be one serious pillow. It currently measures 32" x 24", which is bigger than it is supposed to be as per
Lynne
's pattern . Once I had pieced the flag, I decided that I would quite like a fussy cut outer border so I abandoned the directions and started flying solo (not always advisable). Hence it is a bit big. I have been thinking how to machine quilt it and I have some ideas that are beyond my normal machine quilting abilities, so it may take a bit of time.
Lynne
has been something of a superstar this week, not only in being very supportive of my fledgling blog posts, but also offering advice about things that I had no idea about, such as the fact that I was a
"no reply blogger"
. After numerous attempts I have now fixed this. Without Lynne pointing it out, I would never have known as I thought the people would automatically be able to reply to my posts.
Lynne's blog post today
gives a lovely list of hints and advice for new bloggers which is incredibly helpful to folks like me who are new to this whole game. I am also going to try to post this dinky button: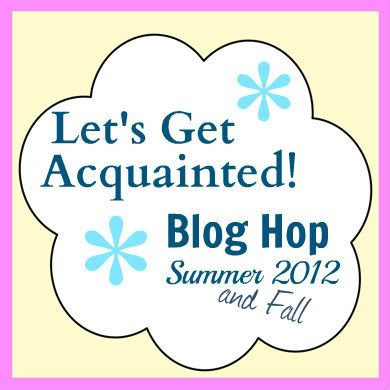 ...which is from the
blog hop
at
Plum and June
which I am going to sign up for. I have been pleasantly surprised by the level of support out there for new bloggers - clearly this sort of thing takes time to set up, and I for one am very grateful to those seasoned bloggers who are willing to help out us newbies.
Plum and June are also hosting this super duper
giveaway
so make sure you enter!
One piece of Lynne's advice that I must must must implement is to improve the clarity of my photos. My house is an old 1920s offering - nice and solid but evidently lacking in natural light. Or at least there always seem to be shadows in my pictures. The recent weather has not been helping in terms of lighting but I do need to find somewhere in the house that is bright and breezy and where there are no stray toys or baby wipes cluttering up the view. That can be my random mission for the week!
Gertie xxx